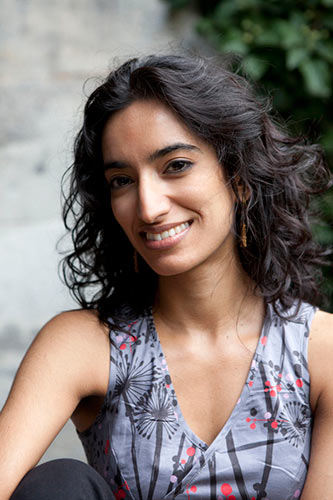 Romona Mukherjee is a Licensed Mental Health Counselor with over 10 years of experience working with diverse populations of all ages. She earned her Masters of Education with an emphasis in Counseling Psychology from Teachers College Columbia University. In keeping with her mission of evolving, her practice seamlessly weaves the healing disciplines of Eastern wisdom practices with the solid theoretical foundations of western psychology. She is a certified yoga instructor and currently teaches at Reflections Center for Conscious Living in Manhattan. With over 20 years of experience in the practice of yoga and meditation, dance and sacred movement, she organically incorporates movement, posture, breath, mindfulness, guided imagery, and energy work into her therapeutic approach. She is also certified in hypnosis which deepens the exploration of consciousness during the therapeutic process. Romona is reiki certified which adds another layer of subtle yet palpable transformation to the mix. Intent to grow herself, she invariably guides her students and patients to grow as well.
Romona's early career started at Sanctuary for Families, a large NYC based non-profit agency that provides counseling, case management, and legal aid to survivors of domestic violence. She guided adults, adolescents, and children through processing the trauma and grief of living in such volatile and oppressive circumstances.
She spent time providing clinical consulting for an organization called Kolkata Sanved in West Bengal, India. Kolkata Sanved utilizes dance movement therapy as the primary treatment modality to provide support and empowerment to survivors of trafficking.
She has worked in mental health clinics in Manhattan and the Bronx as therapist to individuals from numerous cultural backgrounds, suffering from varying degrees of severity in mood disorders, adhd, grief and trauma, relationship conflicts, substance abuse, and body image issues.
The dynamic pool of international, clinical, non-profit, and wellness settings shaped her into an ease-ful, open-minded, more importantly, open-hearted guide to anyone in the process of self-discovery.